Dr Mark Pastorino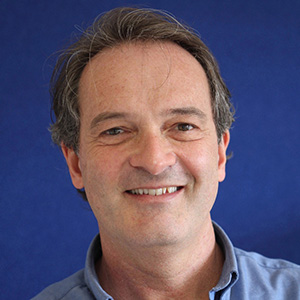 Born in Perth, Mark graduated from the University of Western Australia in 1988. For two years he was based in Port Hedland with the Dental Health Services where his responsibility was to provide dental services to remote areas, including mining towns and Aboriginal communities.
In 1995, he purchased a practice from the retiring Dr George Neumann and his wife Gita in Palmyra. Within six months he had moved the practice to its current location on May Street in East Fremantle. He still treats the original patients of Dr George and Gita Neumann at May St Dental Centre and thanks them for the word-of-mouth referrals that built up the practice to what it is today.
Staying Abreast of the Latest in Dentistry
Continuing education has always been of primary importance in Mark's career. In more recent times there has been a greater emphasis in implant dentistry, and of great interest, the interrelationship of oral health and general health.
Outside the Practice
Mark and his wife have been married for over 25 years and have two children. His family has lived in the Bicton and East Fremantle area since 1997. Whenever he's not at the practice or with his family, Mark enjoys hitting the mountain bike tracks, and early morning exercising with friends in the area and down at Port Beach. Schedule an appointment today with Mark!

May St Dental Centre | (08) 9319 2606