Children's Dental Care at May St Dental Centre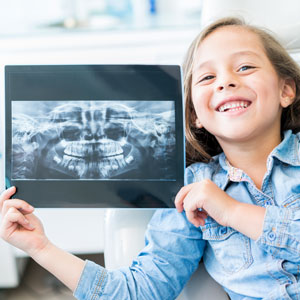 Starting your child off with preventive dentistry is the most effective way to ensure that their teeth stay healthy for a lifetime.
The May St Dental Centre team welcomes children from when their first teeth come in, between the ages of six months to one year. In fact, you can even bring your children with you for your checkups, letting them get familiar with our practice or go up and down in the dental chair.
Starting Checkups Early
We'll help your child have a beautiful smile and learn the proper hygiene habits to maintain their oral health. They'll feel comfortable with our friendly staff and learn to enjoy their appointments. They're welcome to play in our kid's corner in the spacious reception area until their appointment time. Then, we'll let them look at our equipment and talk over what we'll do, making sure they feel informed and ready to get started.
The many services that we provide for children include:
Nightguards
Fissure sealants
Fluoride treatments
Just like an adult, a child should have a biyearly checkup with their dentist. It will ensure that any problems are caught early on and keep their oral health in great shape. Another advantage is that your child will be familiar with our practice and never feel common dental fears that many adults suffer from. We'll go above and beyond to make sure that they have a fun experience.
Our team's sense of humour and gentle touch will leave your child smiling.
My child may not cooperate at the dentist. Should I still bring them in?

Yes. A child who has a tough time sitting still will need additional support in getting used to the dental office. We can help them become familiar with the surroundings so that when it is time for their dental cleaning, they will be used to our office and the environment.
Do you see kids in your office?

We know that convenience is important for today's busy families. That is why we offer dentistry for the whole family including your children. We begin seeing kids at a young age to make sure they have a healthy dental foundation.
Do you take x-rays and do fluoride treatments on children?

We will determine the type of preventive care necessary for your child based on your child's unique needs. If you have concerns about certain types of treatment, call our office; we will be happy to discuss those with you.
The Child Dental Benefits Schedule (CDBS)
This government program provides $1000 in dental treatment every two years for eligible children between 2-17.
Book an appointment today for children's dentistry East Fremantle! Same-day visits are available.
* Any surgical or invasive procedure carries risks. Our dentist will discuss all associates risks with the patient.


Children's Dentist East Fremantle, North Fremantle, Palmyra WA | (08) 9319 2606