Orthodontics at May St Dental Centre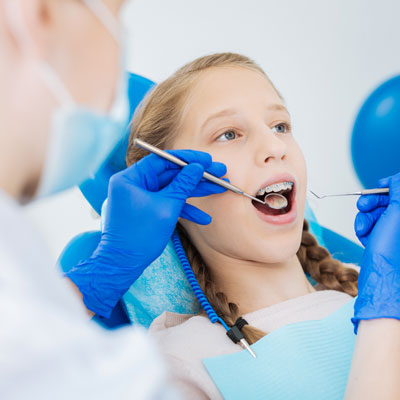 A straight and beautiful smile is one of the best accessories anyone can possess. When your smile looks great, you can enjoy greater self-confidence. But what if your teeth are crooked, crowded or gapped? Not to worry! We can help you achieve a stunning smile with braces.
What Braces Can Address
Traditional braces are used worldwide and can correct many common concerns. These include
Crossbite
Crowded teeth
Gapped teeth
Misaligned teeth
Overbite
Protruding teeth
Underbite
If left untreated, these issues can progress to more significant concerns. These include abnormal wear on teeth, jaw problems or injury to the teeth. Chewing and speaking may become difficult, and you may be at higher risk for tooth decay if it's challenging to clean your teeth sufficiently.
A Tried-and-True Solution
Conventional metal braces have been the standard form of orthodontic treatment for decades. That's because they're effective, reliable and wallet-friendly. They also give predictable outcomes. Individuals of all ages, from kids and teens to adults, can benefit from wearing traditional braces.
Braces are comprised of metal brackets that are bonded to each tooth surface, then connected by a wire. With periodic tightening, your teeth will gradually move into the desired position.
Take That First Step Towards a Straighter Smile!
If you've considered aligning your smile contact our East Fremantle dental office today to schedule a consultation! We work with DentiCare and can help you arrange a payment plan.

Orthodontics East Fremantle, North Fremantle, Palmyra WA | (08) 9319 2606